If you haven't already recognized it, 2021 is the year where technology and digital marketing ideas move fast and consumer behaviors are hard to foresee.
Digital Marketing and Sales team can no longer stick their heads with the same old traditional methods of marketing as it won't last forever.
In this post, we'll be looking at the 6 best marketing strategies that sell your products or boost a service-based business by increasing online sales performance.
Read on as we take you through the best 42 digital marketing trends for 2021 that will help your business not just survive, but thrive in this age of innovation.
Don't Ignore Ad Extensions While Advertising
Ad Extensions are the most sought-after ways to give additional information for people searching for your products or services.
To give Google text ads better visibility and value on the search results page, most of the advertisers add extensions like call buttons (visible only for mobile devices), maps, links to explicit products, additional text, and more.
In the above example, the links to 4 different pairs of sunglasses are mentioned. This gives people who are looking to buy reading glasses 4 additional places to click. This makes your potential customer to quickly land on the exact product they are looking for.
To maximize the performance of your text ads on Google, use all the extensions that you think are relevant to your business.
Don't worry, Google shows relevant ad extensions in response to each individual search query.
Everyone Loves Free Stuffs
Giving away free stuff is more often a better way of getting someone's attention. It is a proven method to capture leads and push them down the sales funnel without offending the visitors.
The trick is to dangle a small candy in front of your visitors so that they will eventually buy a bar of bigger chocolate in return.
If you are a B2B company and you have software to sell then giving a free trial of your software, a free template, ebook, video consultation, Google extension or online classes will add value to the buyer's journey.
If you are not, then a discount coupon, or sending sample products when they purchase something from you would make a good deal.
Eliminate Friction at the Checkout
According to Barilliance, some industries lose over 83.6% of their sales to cart abandonment.
The reasons are plenty. The most common ones are: shipping costs & taxes are high, had to create an account, long and complex process, website crashed, return policy not good enough, and lack of payment options.
In the above example, the shipping cost is almost half the price of the product, which is an instant turn off and to add to that it requires a login to account!
However, the good news is businesses can reach out to a lost sale by offering a discount on the products in the cart.
Show Off Your Happy Customers
Testimonials are so important to create a deeper, emotional, and memorable appeal for your customer.
According to a research, regular customer testimonials can roughly generate sixty-two percent more revenue from every customer who visits your website.
Since testimonials & case studies significantly contribute to purchase decisions, companies who primarily satisfy their customers are likely to make more sales.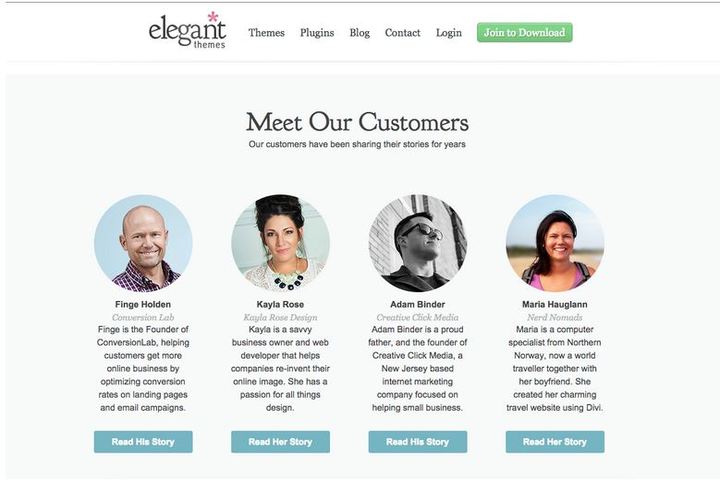 Customer testimonials build trust and uphold the value of a product or service. This should be pooled with quality content, good salesmanship, and targeted marketing. Thus helping your potential customers to overcome doubts and in turn boost sales, or convert customers into brand ambassadors.
Introducing a Limited Period Offer
Limited-time offers bring about a sense of urgency. It works like a charm to compel your prospects to make a purchase. Since urgency is a powerful psychological marketing tactic, e-commerce marketers combine this with limited products to increase their sales.
In the above image, we can find how Myntra is including a limited period offer with a seasonal sale! These kinds of offers drive customers to update their wardrobe. Great discounts will leave them thinking they saved so much!
To make this more effective for your consumers, combine website popups with a well-crafted email campaign.
Stay in trend with creative marketing ideas
Businesses are facing many challenges today to market their product and services. In this context, digital marketing requires stepping into challenging landscapes to promote a brand.
To capture the attention of your ideal customer- inculcate originality and come up with new ideas over and again.
We all know how trending the #pawrigirl was in the month of Feb. We at Metromindz used the same trend to promote our services.
Creativity is what makes a marketing material stand out from your competitors.
Moreover, creative ideas are far more memorable. Hence your customers are likely to remember your brand for a longer period.
Key Takeaway
Your customers are saturated from the noise of TV ads to pop-up ads and sponsored marketing content online. You need to cut sharply through the noise to capture your audience's attention.
Whichever method you adopt to promote your brand, make sure to bring a touch of creativity in marketing. This helps your business to stand out from your competition and gain loyal followers.
Do you think I have missed something? Have some suggestions? What strategies do you follow to increase sales for your company? Leave a comment!