Real Estate is an extremely competitive sector and we need to brand and market our service to the right audience in the right manner. Digital Marketing and social media platforms have helped real estate businesses a lot in reaching the potential audience in the most productive and cost-effective manner.
So how to go about it. Here are a few branding and digital marketing tips for Real Estate businesses that can help to grow the business and increase brand awareness and conversions.
Branding and Digital Marketing Tips For Real Estate Business
A website is a digital footprint for any company. Especially in Real Estate, 75% of the conversions and enquiries happen through websites only. The website must be mobile-friendly, as most prospective customer searches the website through mobile devices only.
The website content must be clear, live chat needs to be integrated and a contact form needs to be present on the website. Contact number and email id must be mentioned clearly on the website. If planning to run Paid Ad Campaign, can build an appealing and attractive landing page that can help to get prospective customers as leads, which can initiate the purchase of land or plots as well.
2. Writing Blogs and Articles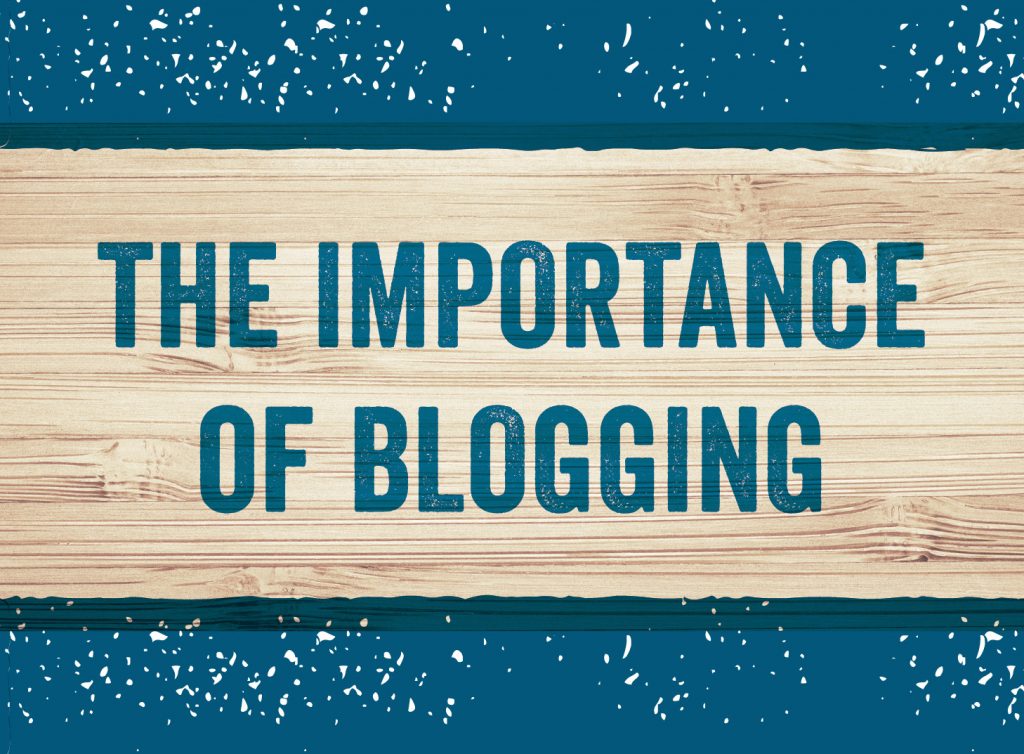 Blogging is the best way to attract traffic to the website. It allows the companies to share information about the business and its services. Writing articles and blogs related to the current trends in Real Estate can provide value to the target audience.
Blogs are the best way to generate fresh content on the website and can be used for email marketing and social media promotion; which in turn will drive traffic to the website. Contributing valuable content consistently to your target audience will establish a brand name and authority in front of them. Blogging drives long-term benefits for the business.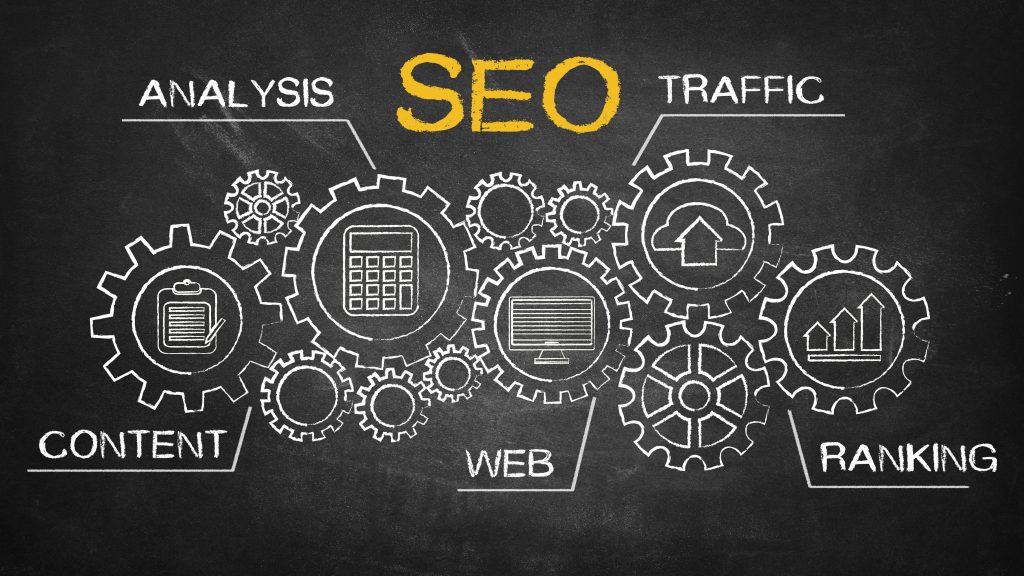 Search Engine Optimization (SEO) is an important method by which you can increase website visibility among prospective customers. By focusing on the keywords that the customers are searching on the Search Engine, the real estate companies can increase the visibility of the website.
By drafting and implementing a proper SEO plan (both On-Page and Off-Page SEO), real estate firms can increase the traffic to the website and which in turn will improve the chances of converting leads into customers.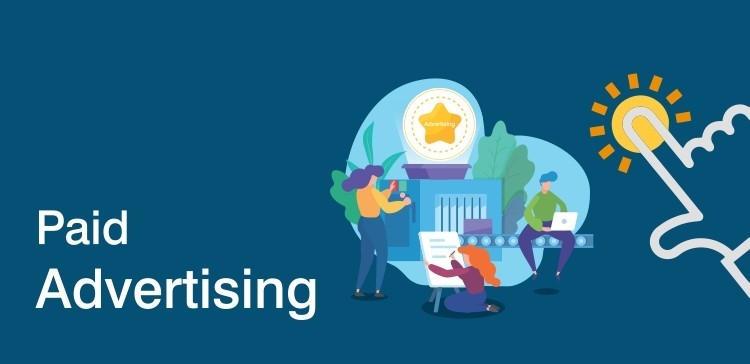 When Search Engine Optimization (SEO) is the organic way of promoting and increasing the leads for the business, we can't ignore the paid ways of online promotions. Paid Ad Campaigns can be the best cost-effective method for promoting and advertising your real estate firm to the potential audience.
Paid Ad Campaigns in search engines like Google and Social media sites like Facebook can help to reach the right target audience at the right time. It is the best way to increase traffic, get leads, and turn them into conversions quickly. Based on the audience and business goals, the companies need to decide the campaign goal and which platform to concentrate on.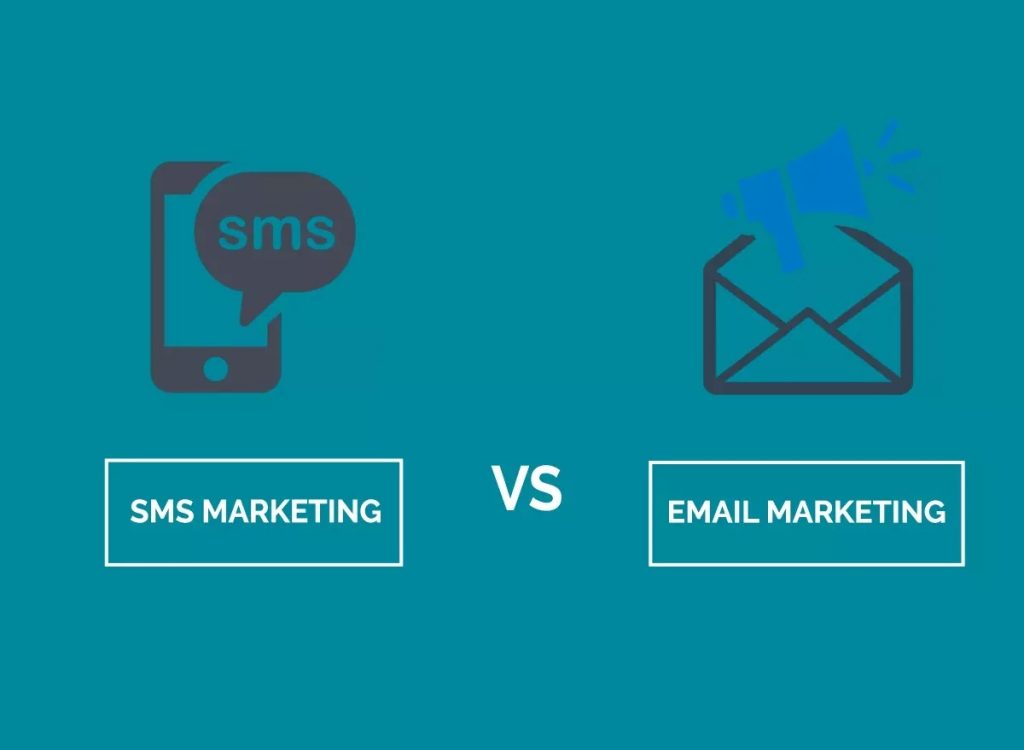 Email and SMS Marketing is one of the cost-effective methods to improve customer engagement and branding to get leads for Real Estate businesses. Using Email and SMS Marketing we can offer a personalized solution to interact with the right audience.
Email and SMS Marketing can drive faster action, can ask for reviews and feedback, special offers and announcements can be conveyed, can build anticipation, and can act as a good follow-up and customer relationship tool as well. Those who chose to opt-in would be interested in the message you have to tell, which makes them the perfect prospective customer.
6. Offering Virtual Walkthrough: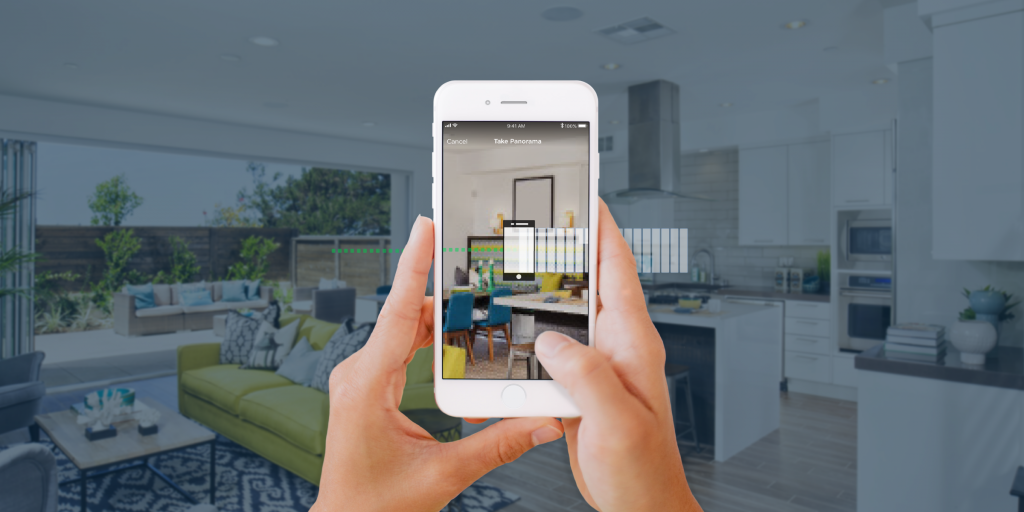 Virtual Walkthrough is the latest trend in any business which plans to promote their business online. It has become a necessity in the real estate business. It will create a sense of ownership and personal connection instantly. It also helps to showcase the properties to clients without making the site visit. The potential client can experience a location remotely.
Virtual Walkthrough saves time, cuts costs, improves traffic, increases conversion, reduces website bounce rate and helps to stand out from the crowd.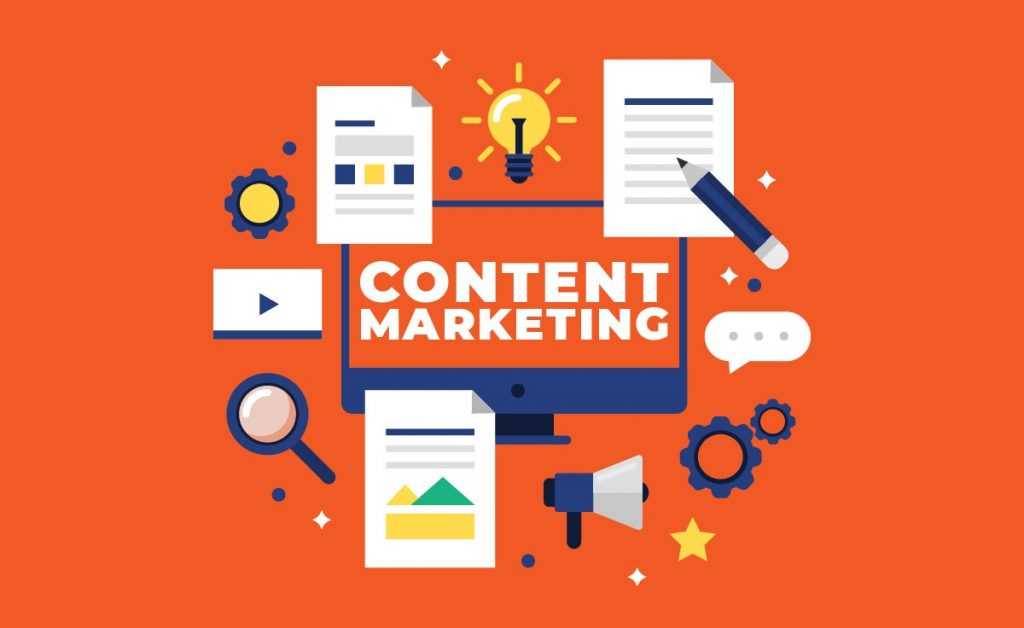 Real Estate businesses need to have a proper content marketing strategy to build trust, increase brand awareness, and for revenue generation. If the customer is the God, then Content is the king. Proper content marketing strategy helps businesses to develop relationships, generate leads and improve conversions.
Real Estate firms must focus on producing content consistently. The potential customers start to build an impression of your brand through the content you publish. A well-researched content will always be informative for people which will show the authority and trustworthiness of the business.
8. Use of Social Media Platforms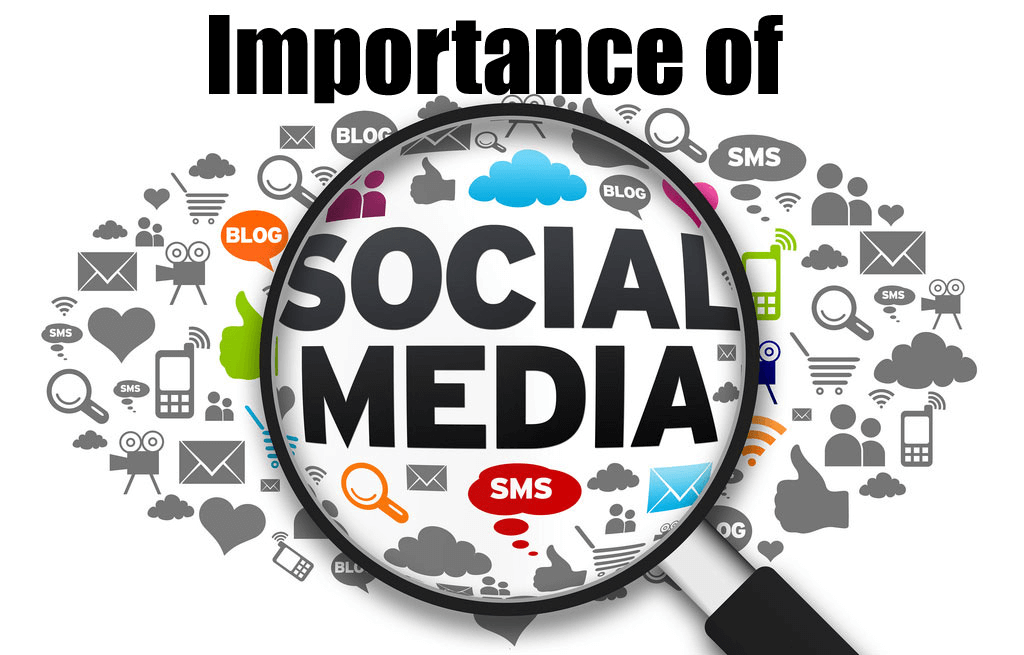 Nowadays customers are very active on all the social media platforms like Facebook, Instagram, Pinterest, Twitter, Linkedin, etc. So the business needs to increase its online presence on these social media platforms.
Real estate businesses need to step up their online presence on social media platforms, by sharing posters, videos, infographics and content which attracts their potential audience. They also reach their targetted audience through paid ad campaigns on these social media platforms as well.
8. Online Reputation Management (ORM):
Online Reputation Management (ORM) helps build a brand image in front of our potential audience. If a business has a good online reputation, then it shows the company is more credible than its competitors. ORM also helps businesses to monitor how customers perceive their brand and what changes need to be made.
Online Reputation Management has become very crucial for the Real Estate sector. It helps in maintaining the brand and shaping the digital identity. There is always a need to monitor the brand mentions on websites and social media platforms.
Conclusion:
So, Digital Marketing has become an inseparable platform of marketing for any business. Real Estate businesses can't ignore them. A well planned and targeted real estate digital marketing strategy can help improve turnover, lead count, conversion and sales volume.
If you looking out to start paid ad campaigns then, you definitely should check out our blog on the benefits of Google Ads where we have tips and tricks about Google Ads. Also, please check the Free Google Tools that can help in your Business blog which will help your business grow from the scratch.